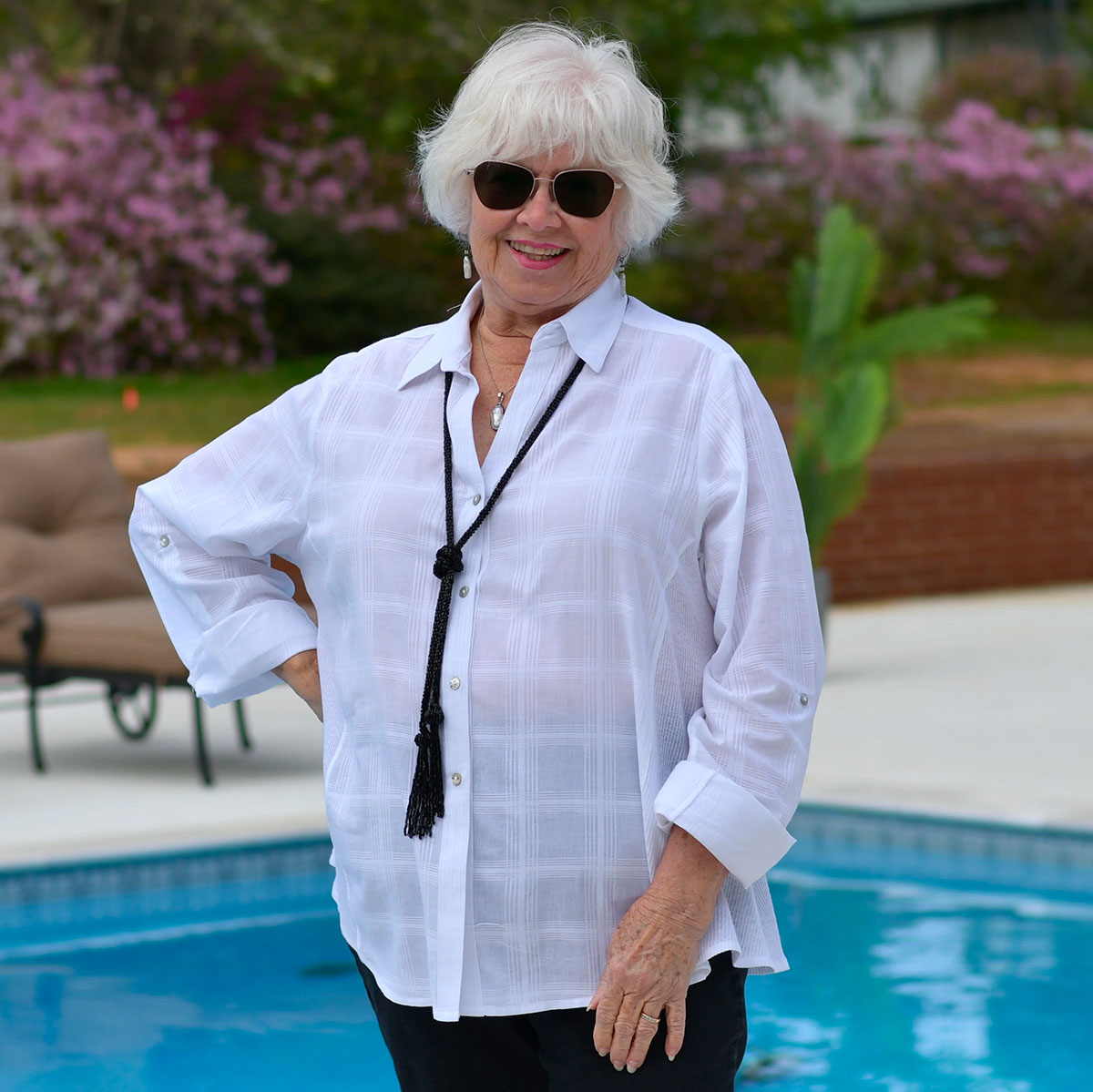 After 30 years in the oil and gas business, Ginni needed a new challenge. Since "starving artist" held little appeal, she decided real estate was the game-changer she was looking for and signed on with Keller Williams in The Woodlands. After she and Joe moved to Lake Amanda, the commute to Houston lost its luster, so she opened a wildly successful office for KW in Woodville, and her first partner was Gina Fowler. 
Seven years later, Ginni and Joe took a six-year vacation in St Augustine, FL, where they enjoyed sunshine, Gulf beaches, lots of fun, and a supercharged real estate business. Now back in Texas, near their family (3 children and spouses, 9 grandchildren and 7 spouses, and 12 great-grandkids) Ginni brings her experience and enthusiasm to Fowler Realty in Tyler County and surrounding areas. Give her a call and let her show you how we can work some magic in your life. From finding the perfect home for your family, to staging, styling and marketing your current home to sell quickly at a good price, no one works harder for you.
Some of the Web sites where your HAR/MLS Listings are featured: HAR.COM which receives over 500 million hits a month! Chron.com (The Houston Chronicle) Homes.com Yahoo.com Realtor.com also serves as the real estate portal for other sites which include the following: AOL, MSN House and Home, Juno, Netscape, NetZero. CompuServe, Wall Street Real Estate Journal, WorldProperties.com, iWon.com, Excite.com, and Move.com.
Fun Facts
I once sang at Carnegie Hall. Performed Mozart's Requiem with Bay Area Chorale in 1984.
I was a regular on a local Shreveport TV show featuring folk singers.
I used to drag race on weekends in Bossier City.
When I was just a tiny girl, lived with my grandparents, who were missionaries in Plaquemines, Louisiana, living on a church boat called Little Brown Church on the Bayou. We cruised through the swamps and preached whenever there was a village of stilts shacks. Poppee preached, Mommee played the piano, and I stood on the piano and sang. Some of the bayou people saw me with my blond hair down to my waist in my white dress singing Breathe on Me and thought I was an angel. (Not so much.)
Hobbies: Making fused glass art and jewelry, painting portraits, music and reading